Strippers In Boone North Carolina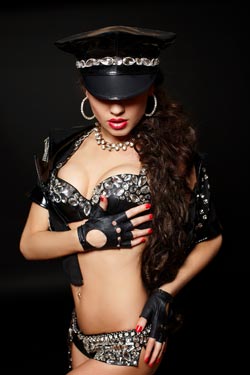 Our Boone stripper service has female exotic dancers for your bachelor party,birthdays, divorce celebrations, frat parties, guys weekend and so much more. Our erotic, naughty and vivacious foxy strippers serve all of Boone, Blowing Rock, Banner Elk and all surrounding Blue Ridge Mountain areas. North Carolina Stripper has been in the business for 30+ years and we take pride in our returning customers as much as we do with our first time customers. Our friendly staff will be happy to help you with all your party needs. Just give us a call or shoot us an email and see what we can do for you. We'll go out of our way to make sure that your party is a smashing success.
Bachelor Party Ideas For Boone North Carolina
Did you come to the Blue Ridge Mountains for the great weather and winter skiing? Or did you come to Boone for college? Either way the Boone area is a beautiful off the beaten path place to have a bachelor party weekend. Just because you have a remote cabin booked doesn't mean the gang should hang out there all weekend.
Aerial Adventure Park - High Gravity Adventures will fulfill your need for invigorating adventure to climb while your safely connect to built in steel cables and full body harness.
Zip-line Experience - Get your cheap adrenaline thrills high above the High Country with a zip-line tour and see views of Boone that will amaze you.
Golfing - For the guy who loves to putt, Boone has some stunning golf courses for your enjoyment. The Boone Gold Club is one of the premier facilities in the South with jaw dropping views of the Blue Ridge Mountains.
Brewery Tours - Get a feel for the local craft beers in the area. The Appalachian Mountain Brewery in Boone where you can enjoy a mug of their wold famous Black Gold brown porter. In the summer be sure to check out the Tropicpale Ale at the Booneshine Brewing Company.
Boone Area Wine Trail - Have your own sideways weekend in the mountains. The cold winters, cool summers and rainy seasons contributes to a local wine that is more dry. The tour is composed of the Grandfather Vineyard, The Banner Elk Winery and the Linville Galls Winery.
Nightlife - Try the Boone Saloon for an eclectic mix of retirees and college students and old school arcade games. Find great food at The Local along with live music on Friday and Saturday nights.
Skiing - If your party will be between November and April and your group loves to ski, then you will love the areas resorts, Appalachian Ski Mountain, Beech Mountain Resort, and Sugar Mountain Resort. Don't worry if there is a warm winter, these resorts
Whitewater Rafting - Spend a day at Wahoo's Adventures, the High Countries best rafting and adventure outfitter. Not just for whitewater adventure junkies, Wahoos also features tubing and paddle boats.
Boone NC Party Planning Info You Need To Know
People love the remoteness and the beauty of the Blue Ridge Mountains which is one of the reasons that the Blowing Rock area has become so popular for bachelor parties. Its perfect for a group who wants to just sit around and chill, or an active posse to get out and plunder all the adrenaline junkie sports activities you can fit into one day. An important consideration for bachelor parties is adult entertainment. Keep in mind that there are no strip clubs in Boone or surrounding towns; the nearest gentlemen club is over 60 miles away. You do not want to drink and drive and try and navigate the twisty mountain roads, so plan on staying in and having party strippers in Boone come to you. Be sure you hire your entertainment from a reputable local company so you don't have to worry about last minute cancelations or bait and switch. North Carolina Stripper is a local service that is know for it's honesty and the high quality of their entertainers. If you want to throw your bachelor party in the NC mountains at a different city, then let us recommend our out of this world Asheville NC stripper service and then sit back and enjoy an eye popping show that will be a fraction of the cost of a strip club. Rates will vary based on the type of show and how many dancers you order; the only way to get an accurate quote would be to call me at 704-727-1414 and we can get down to the business of planning your perfect Boone, NC bachelor party. Last minute bookings may be available but you're always taking a chance of the girls being booked.