Find Atlantic Beach Strippers And Hire Them
Bachelor party planning requires a list, no matter where you decide to travel. When throwing together a stag weekend at the Crystal Coast, your thought will eventually turn to finding out about Emerald Isle strippers or Atlantic Beach exotic dancers. The most important statistic to keep in mind is that as wild and untamed as the Crystal Coast may be, there are no strip clubs anywhere in Carteret County. Not as big a deal as you may think because you can order a
North Carolina Stripper
to come direct to your party location. Enchanting girls with titillating and uncensored moves right in front of your face is better than watching them up on a stage. Because we have to bring exotic dancers to Atlantic Beachand surrounding areas, this is not a cheap option. But if you compare what we do as opposed to what a nightclub does then you will see where your money goes.
North Carolina Stripper
can help you turn your Emerald Isle beach house into the the most outlandish Vip room, at far less than you would spend getting the same personal attention at a club.
Unspoiled Beaches for an Untamed Bachelor Party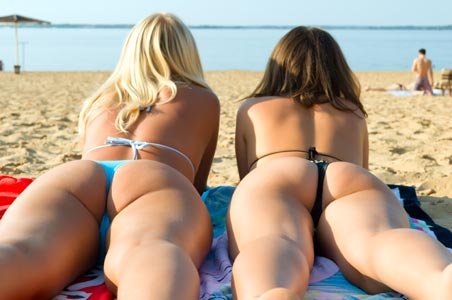 The Crystal Coast offers over 85 miles of primal shoreline along the barrier islands. For guys that enjoy the great outdoors this is an unsung beach area in the center of North Carolina that is ideal for bachelor parties. This area may be overlooked by many for the
Outer Banks
, you won't make that mistake. It's easy to find activities that will appeal to your guys weekend at the beach.
Activities For The Groom And His Group
The Emerald Isle/Atlantic Beach area is full of fantastic outdoor activities for the thrill-seeking groom and his buddies. An intrepid best man will find a plethora of options to suit any group. If the gangs idea of fun is an afternoon of golf then head over to Brandywine Bay Golf club in Morehead City. This semi-private course was voted North Carolina's Best Place to Play. If you have a Jeep to take off road then take a ferry over to Cape Lookout, where most of the island will be available to explore in your ATV or 4 wheel drive. For the extreme adventurer there is only one reason to visit the Crystal Coast and that is to explore some of the greatest
underwater wreckage
. The North Carolina coast has been called "The Graveyard of the Atlantic" for dive locations like the WWI wreck the USS Schurz or the Atlas, an oil tanker downed by a U Boat with loads of sharks and an unearthly vibe. Where else can you explore a historic WW2 U Boat? The U-352 is a German submarine that remains one of the biggest draws to scuba divers world wide.
Adult Nightlife On The Crystal Coast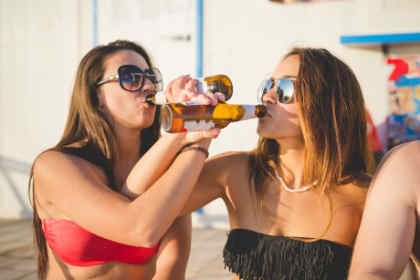 The gang will eventually want to partake in the nightlife by the ocean. If you're searching for a classic dive then the Emerald Club at Emerald Isle has the live bands and fun loving atmosphere you crave. Head over to the other end of the island for a real local roadhouse at the Tackle Box Tavern in Atlantic Beach; the perfect surfside hole in the wall. Enjoy the cheap brews plus it's a hangout for man's best friend. If you're looking for a strip club in Emerald Isle or a gentlemen club in Atlantic Beach you won't find them in the area. This is a very family friendly beach! The whole area is one of those places that everyone one goes to but no one really lives there. Which means that dancers don't reside in the Crystal Coast area. So if having a gyrating and stripping cutie is of importance to your event then you will need outcall strippers delivered to your beach house. Since they will be coming out of major metro areas like Raleigh, NC booking a stripper in advance is crucial. You will find services like North Carolina Stripper perfect for dispatching professional exotic dancers to your rental.